☀FREE SHIPPING WITH ORDERS OVER 150$ ☀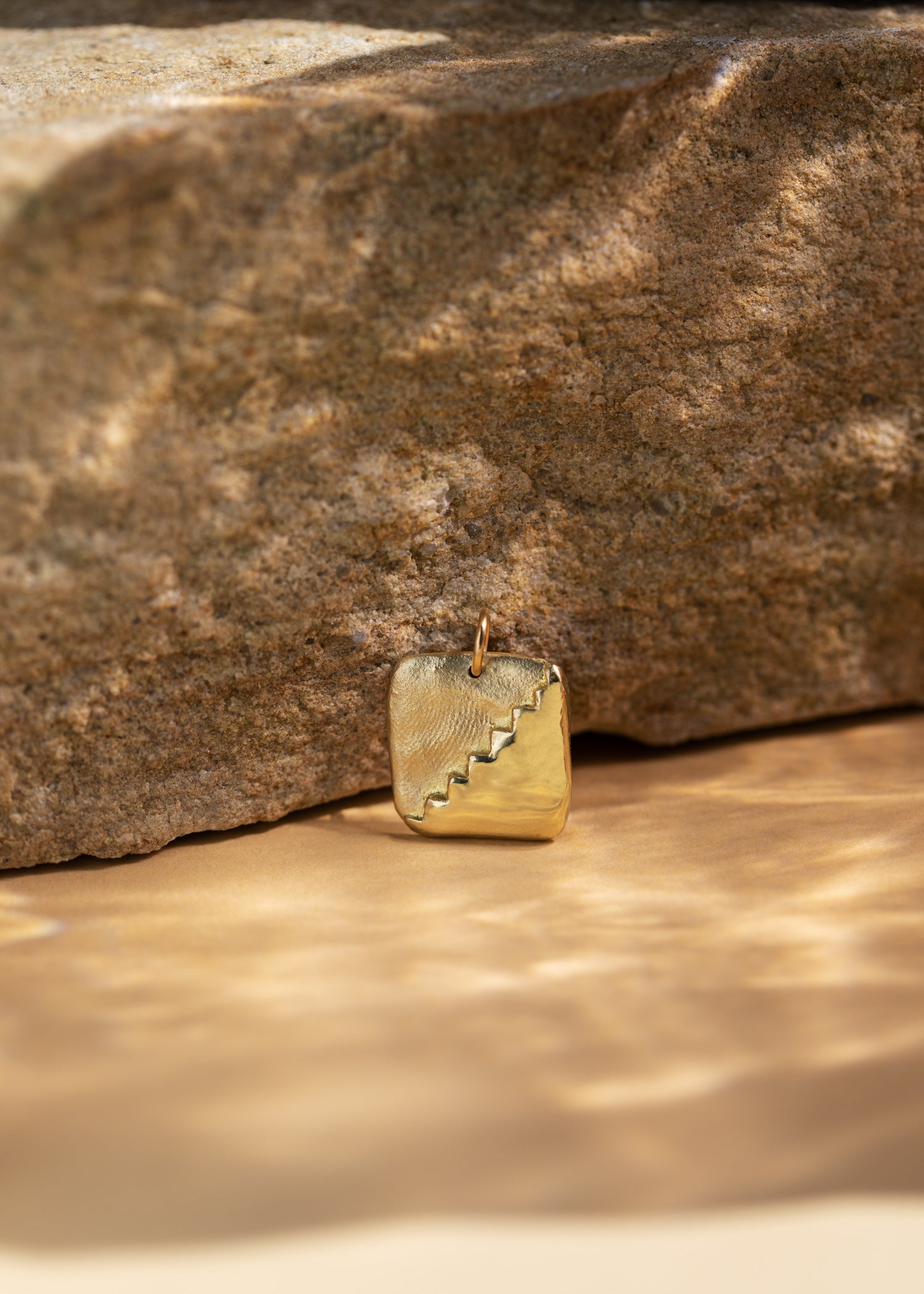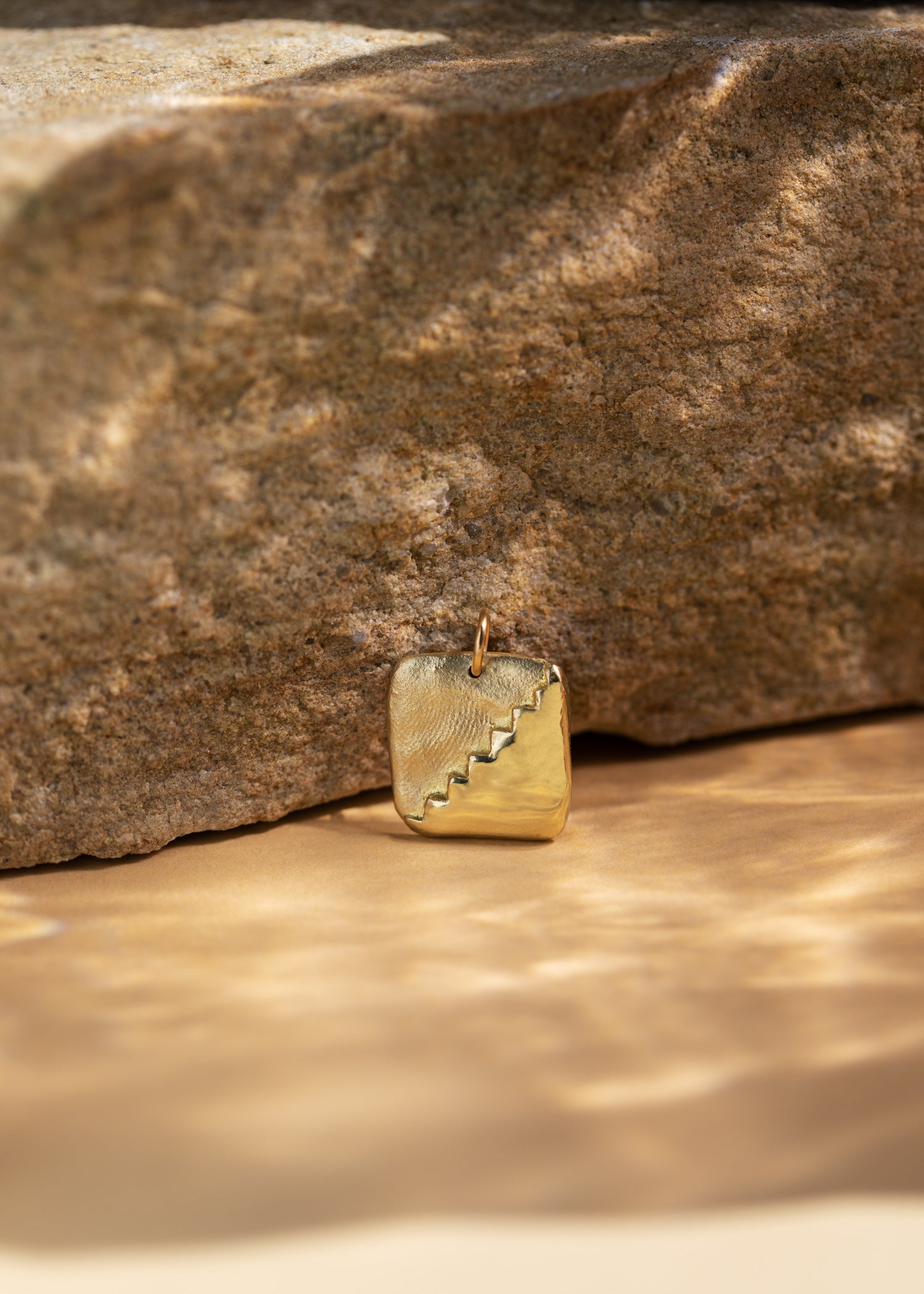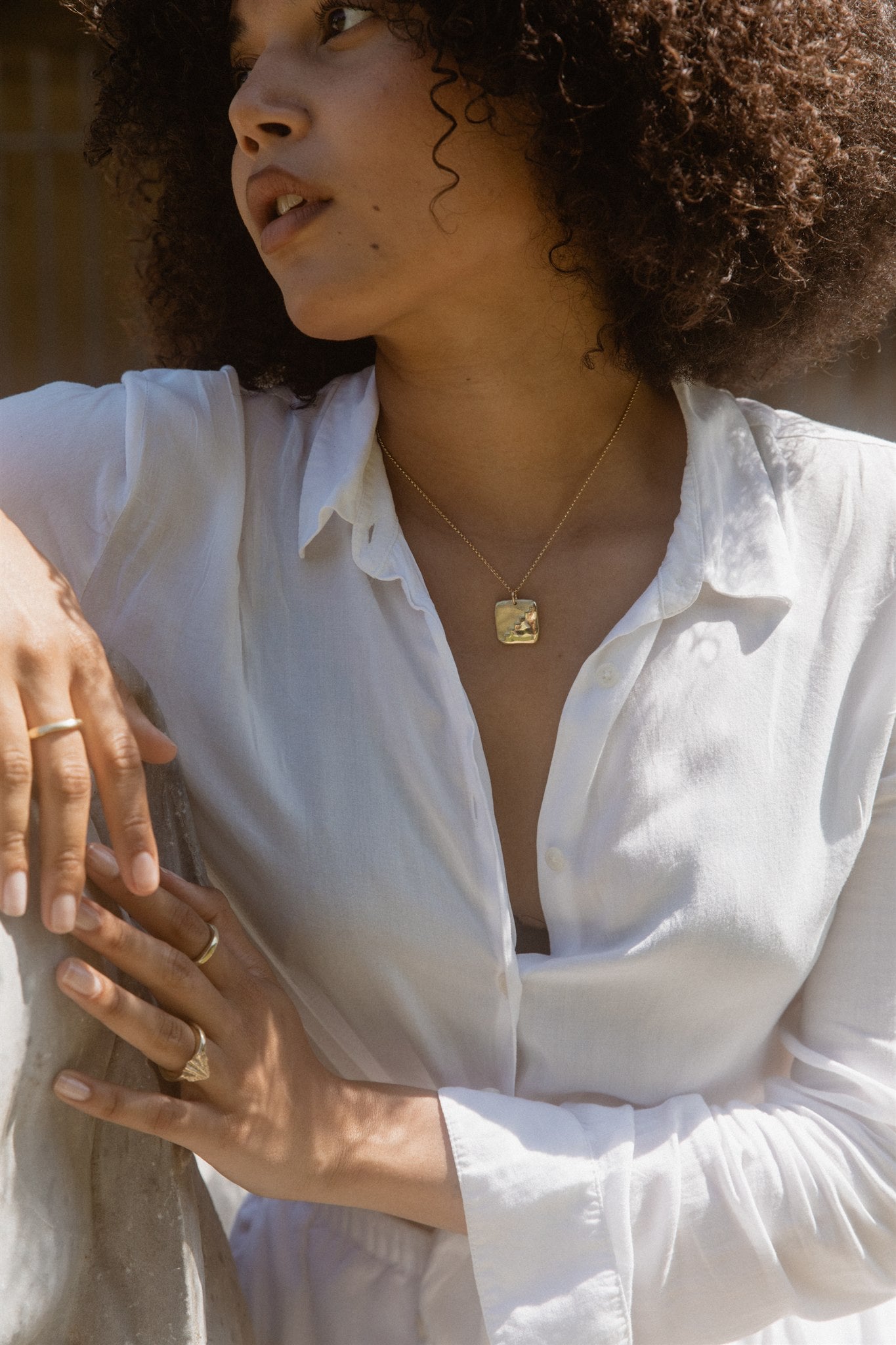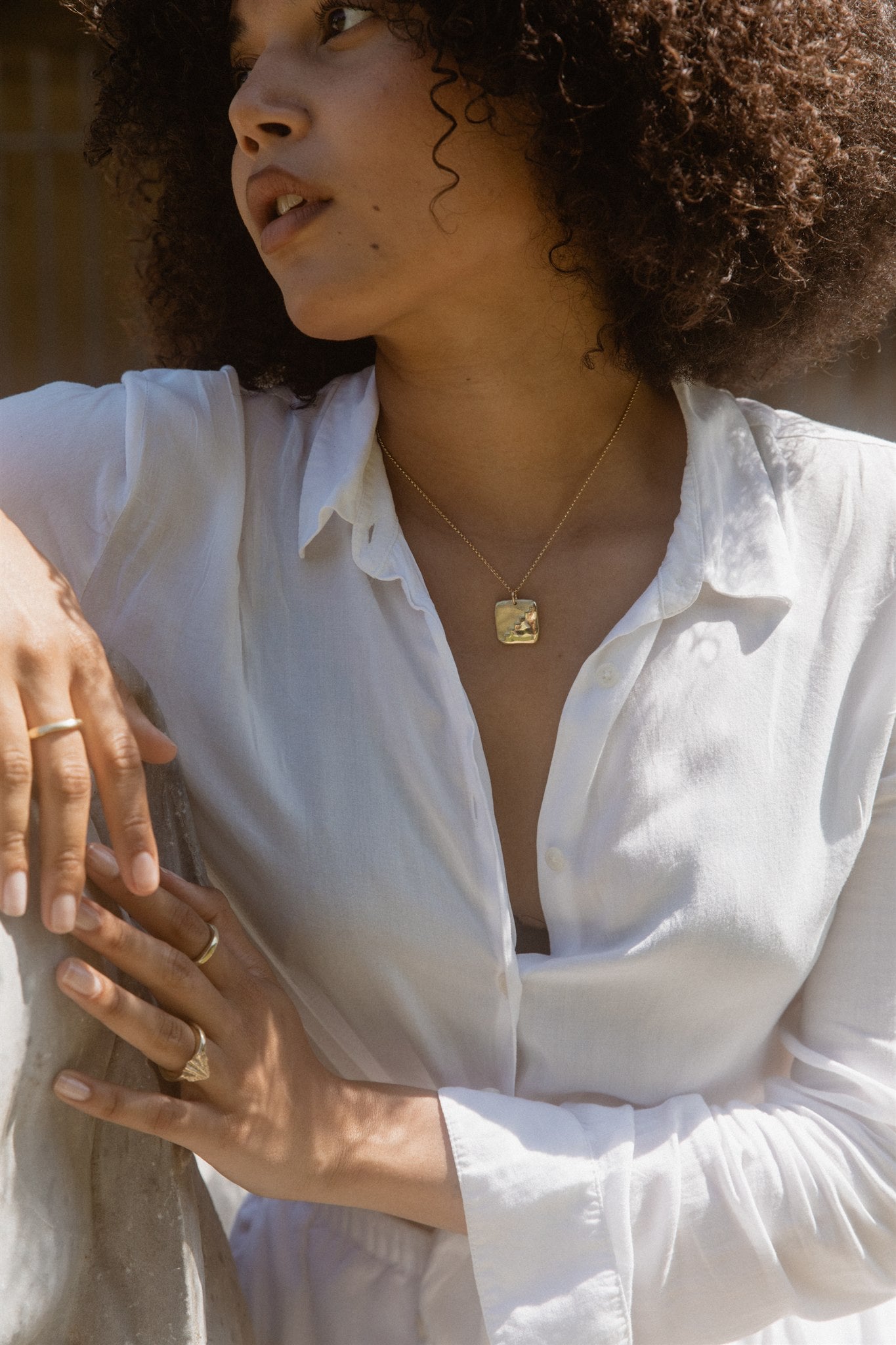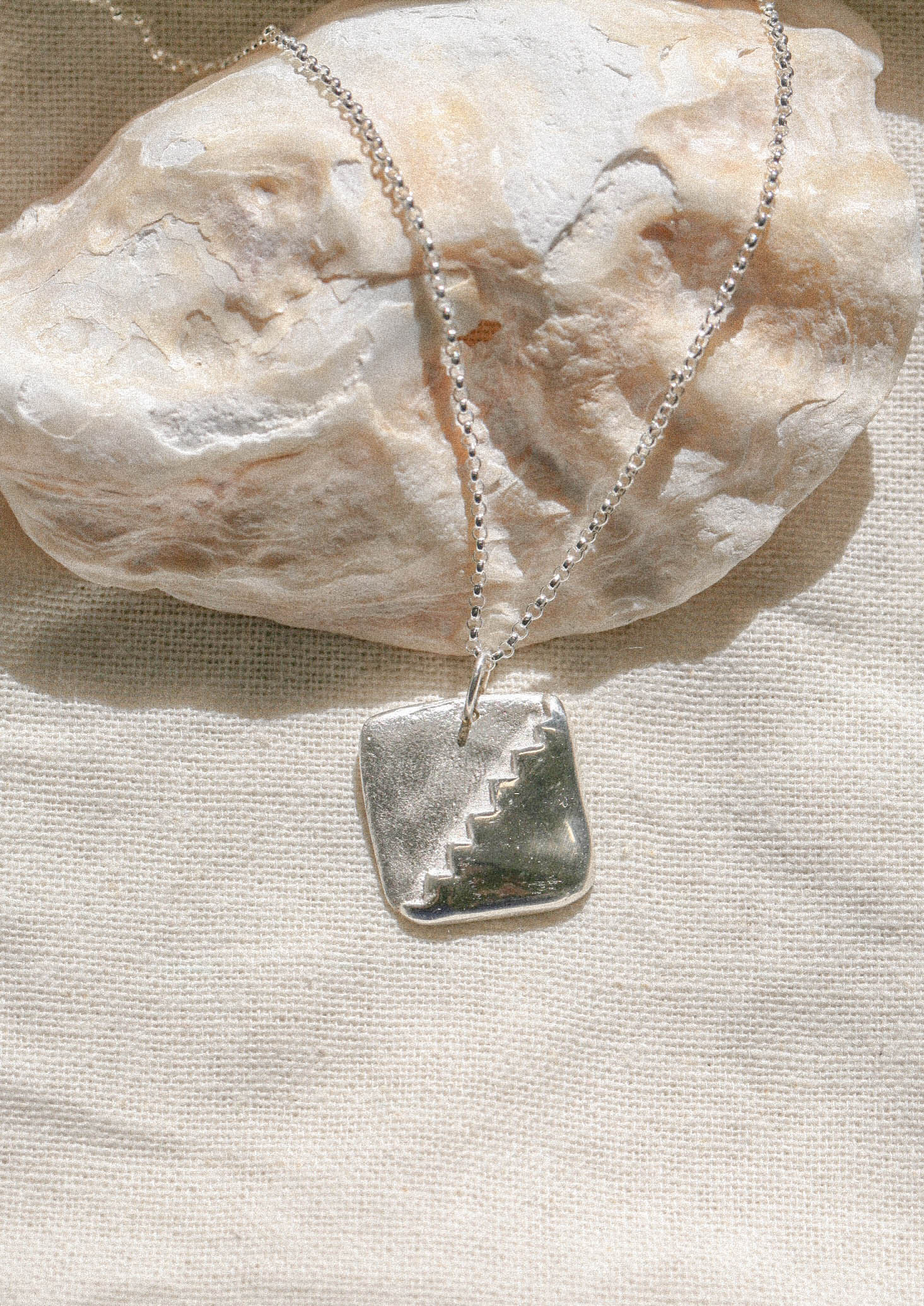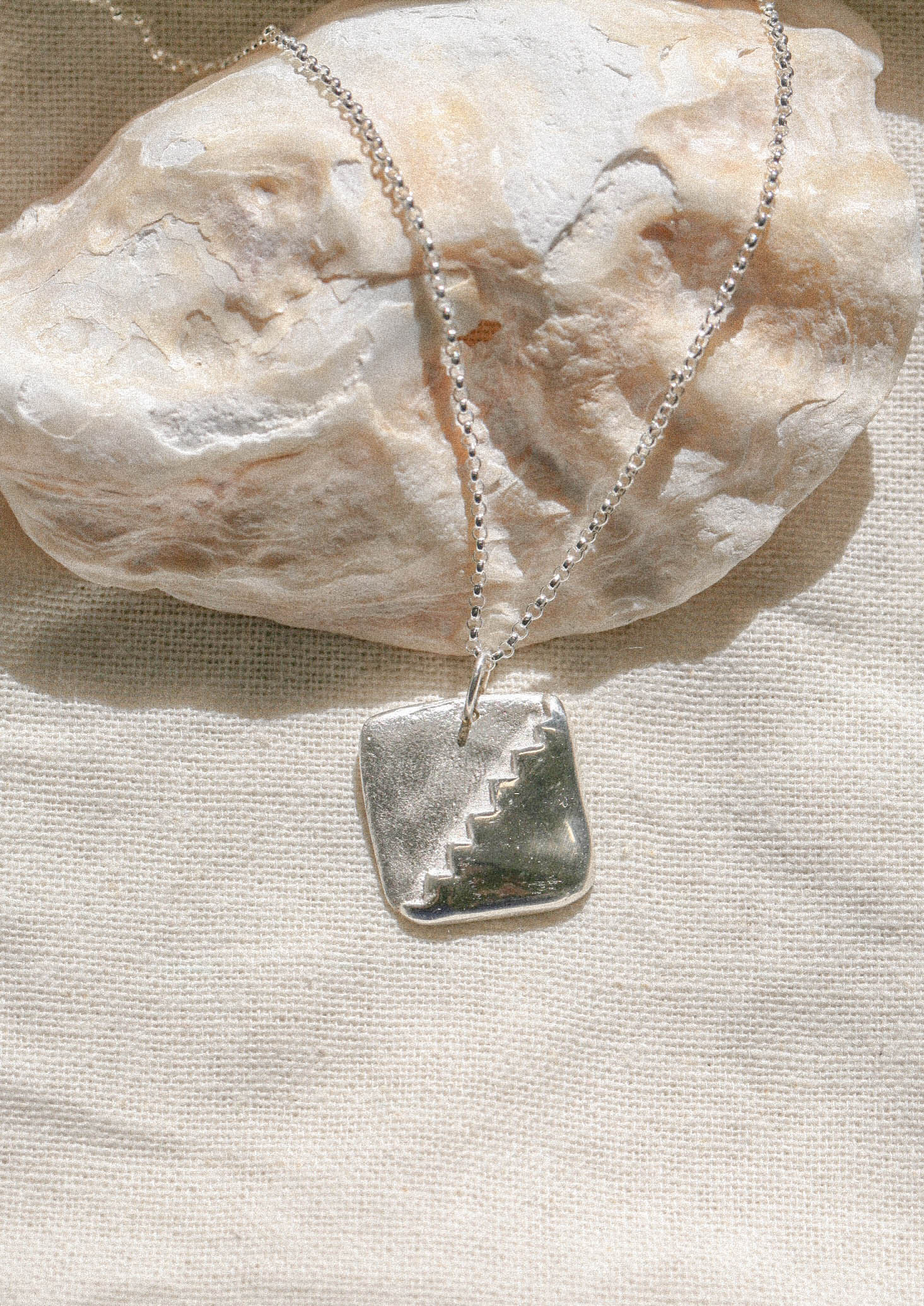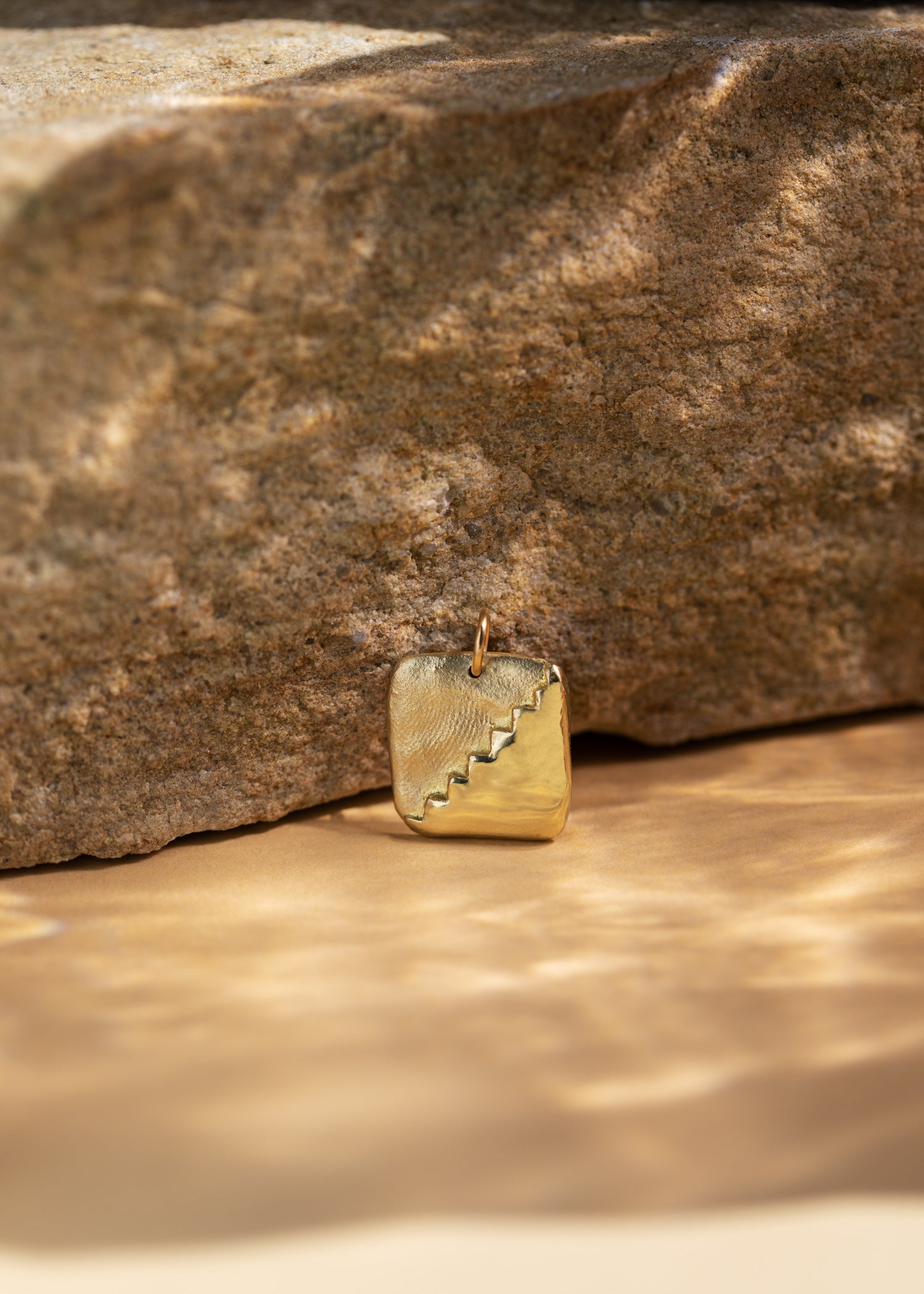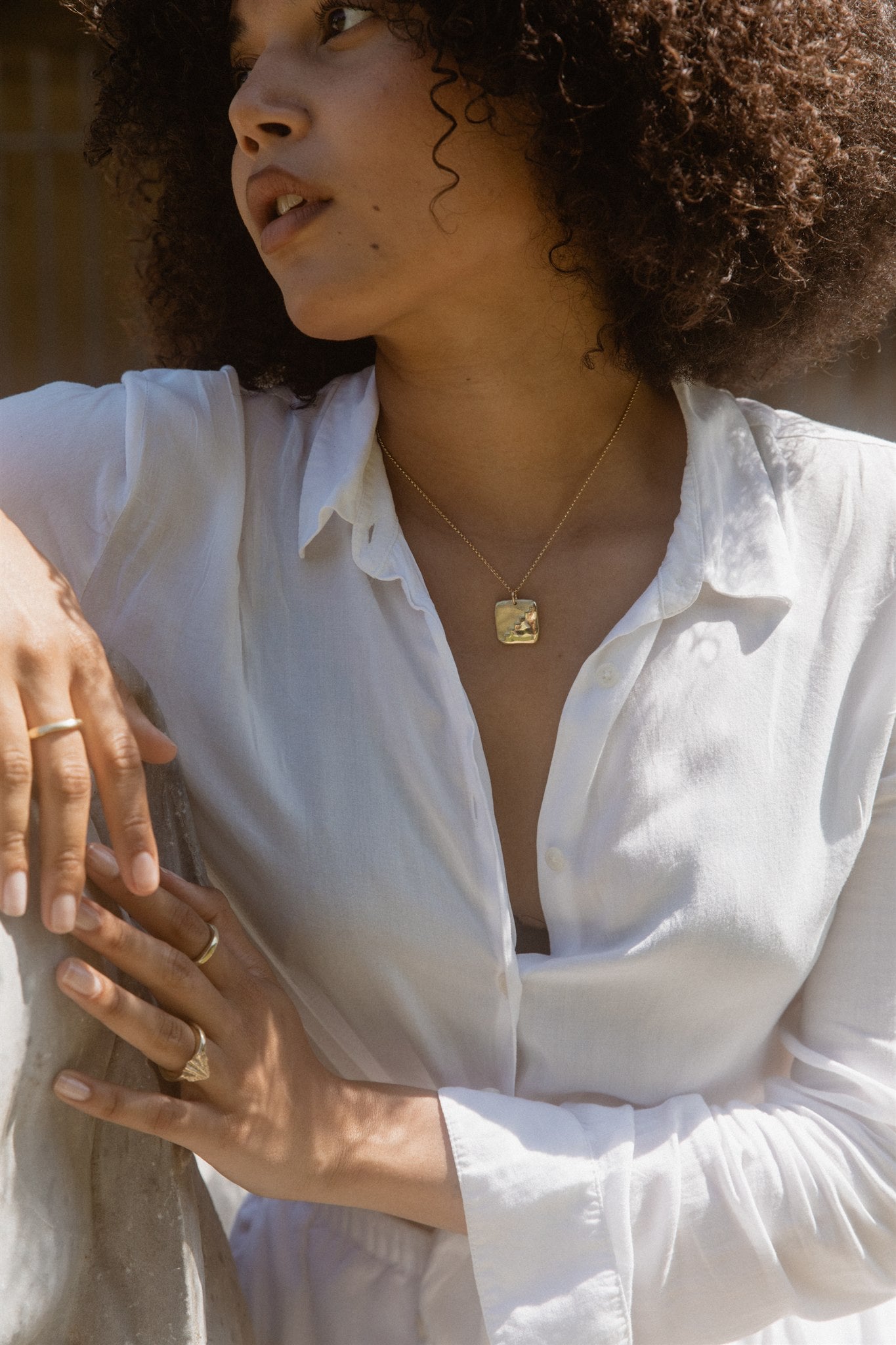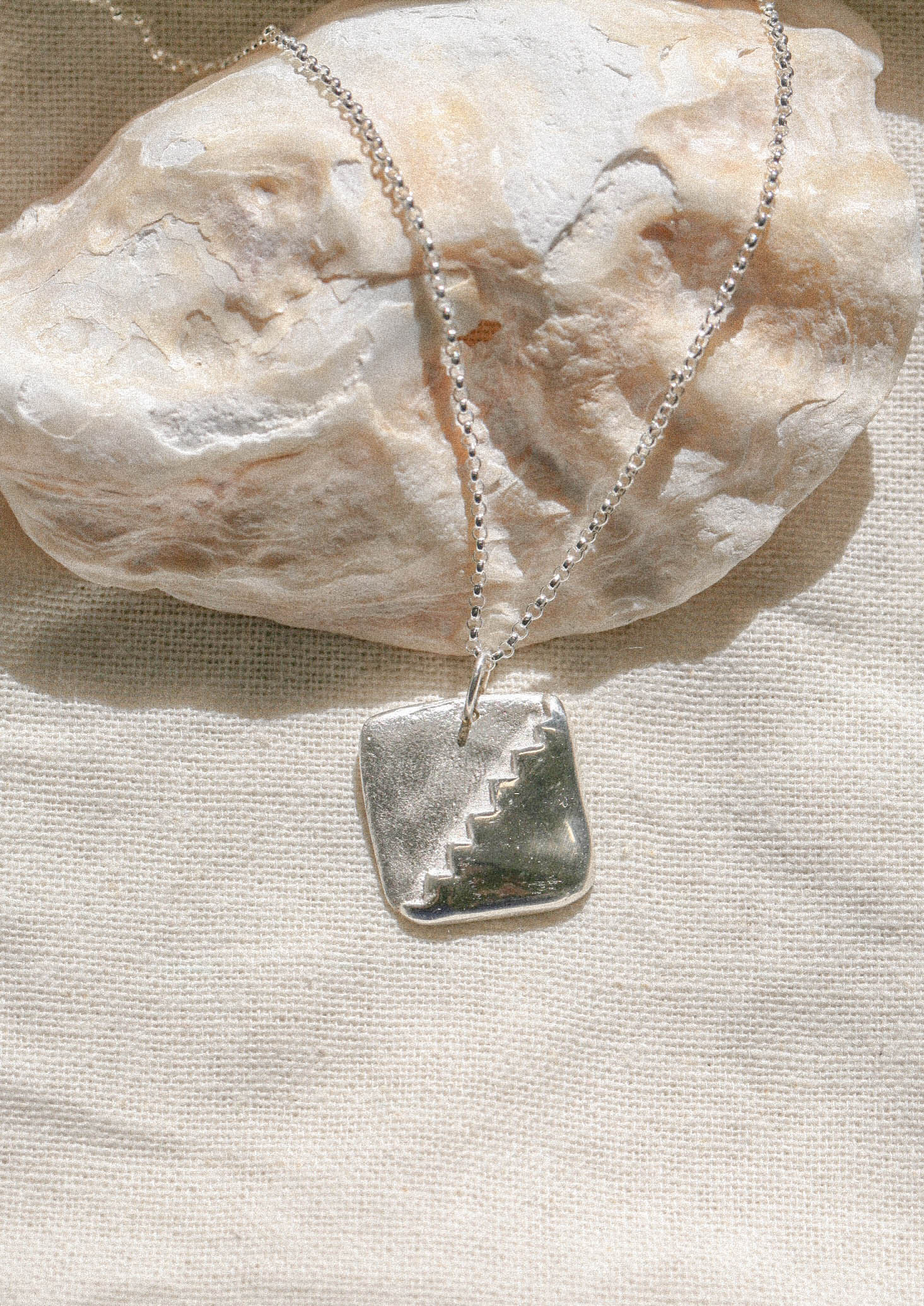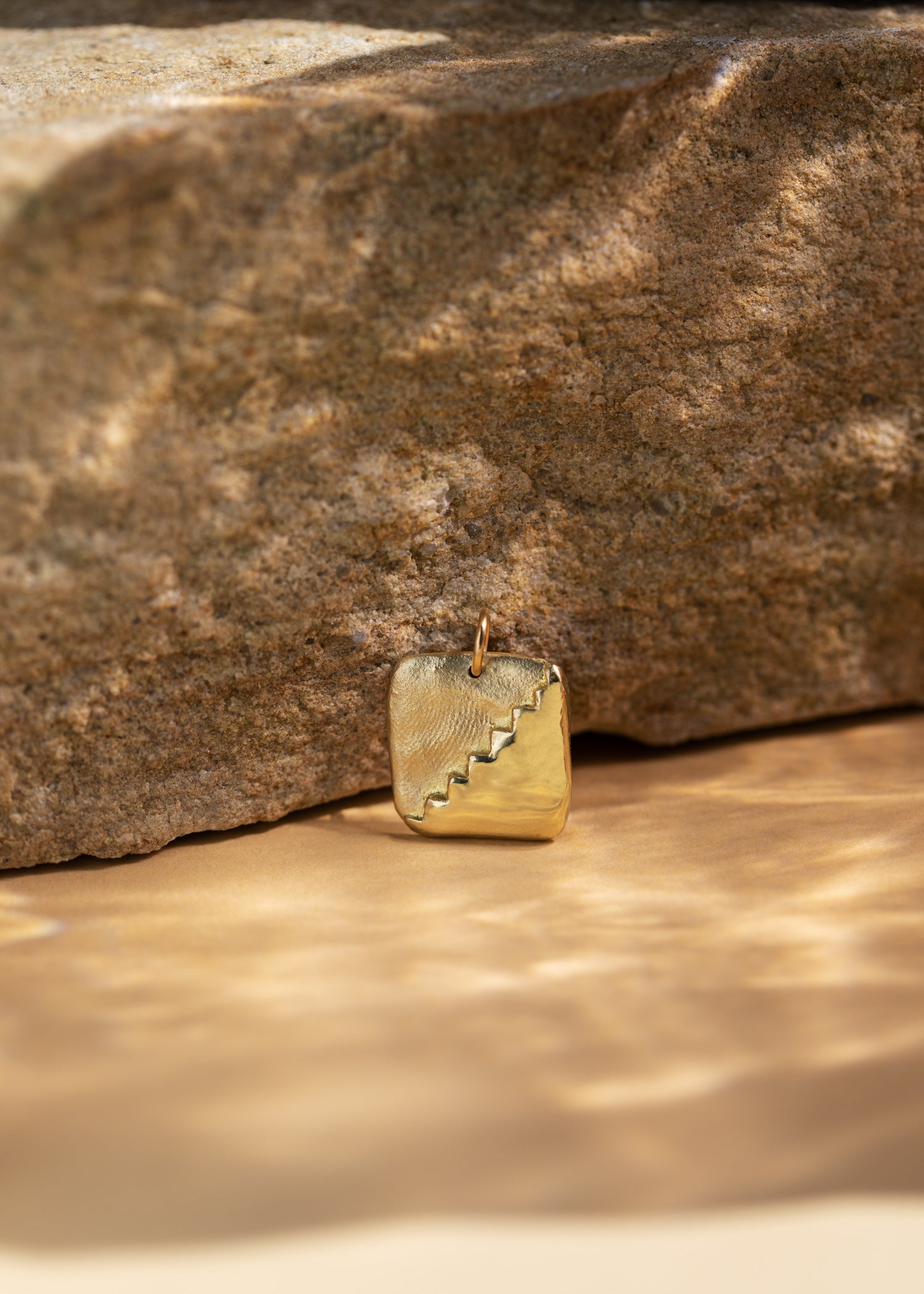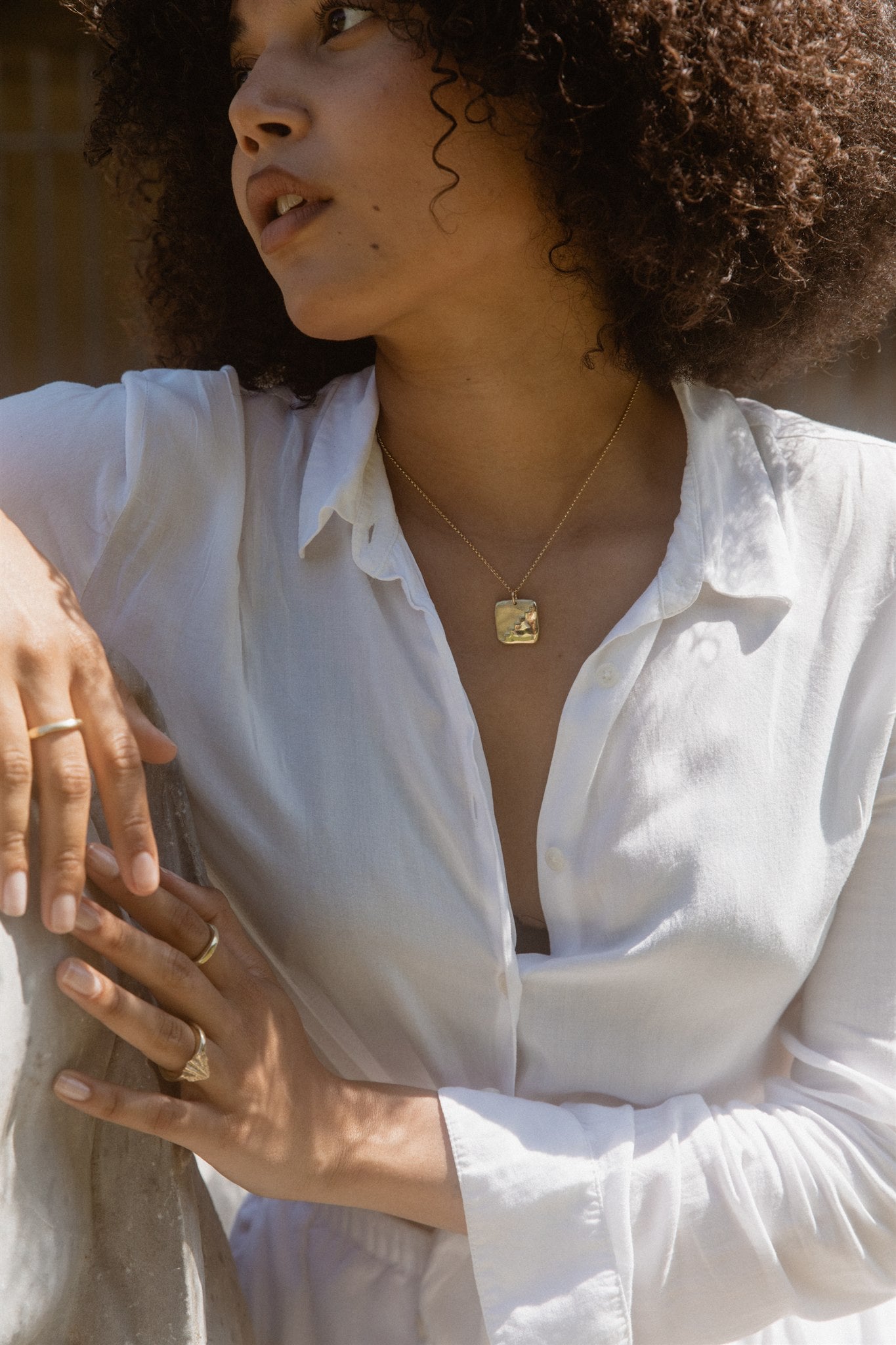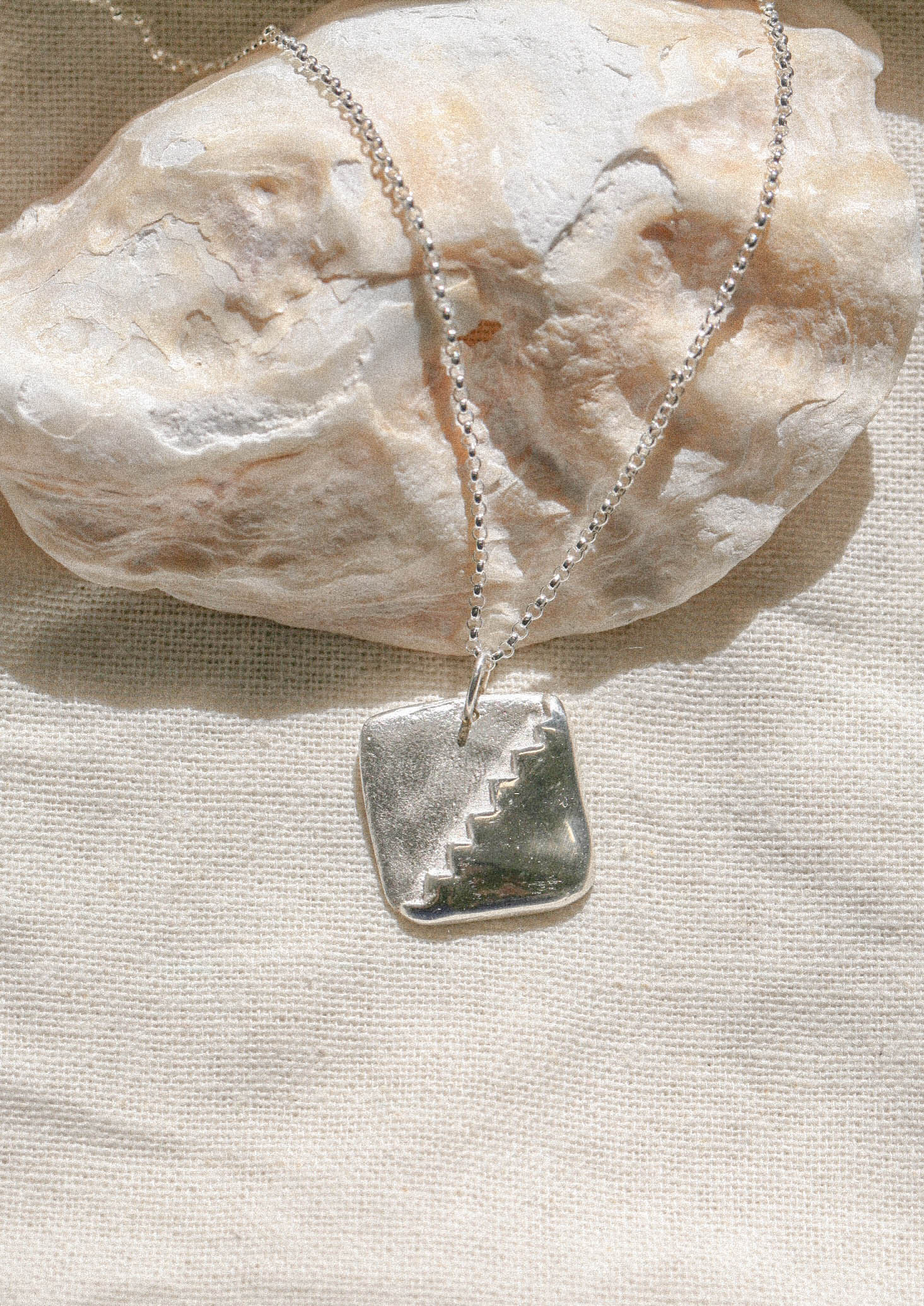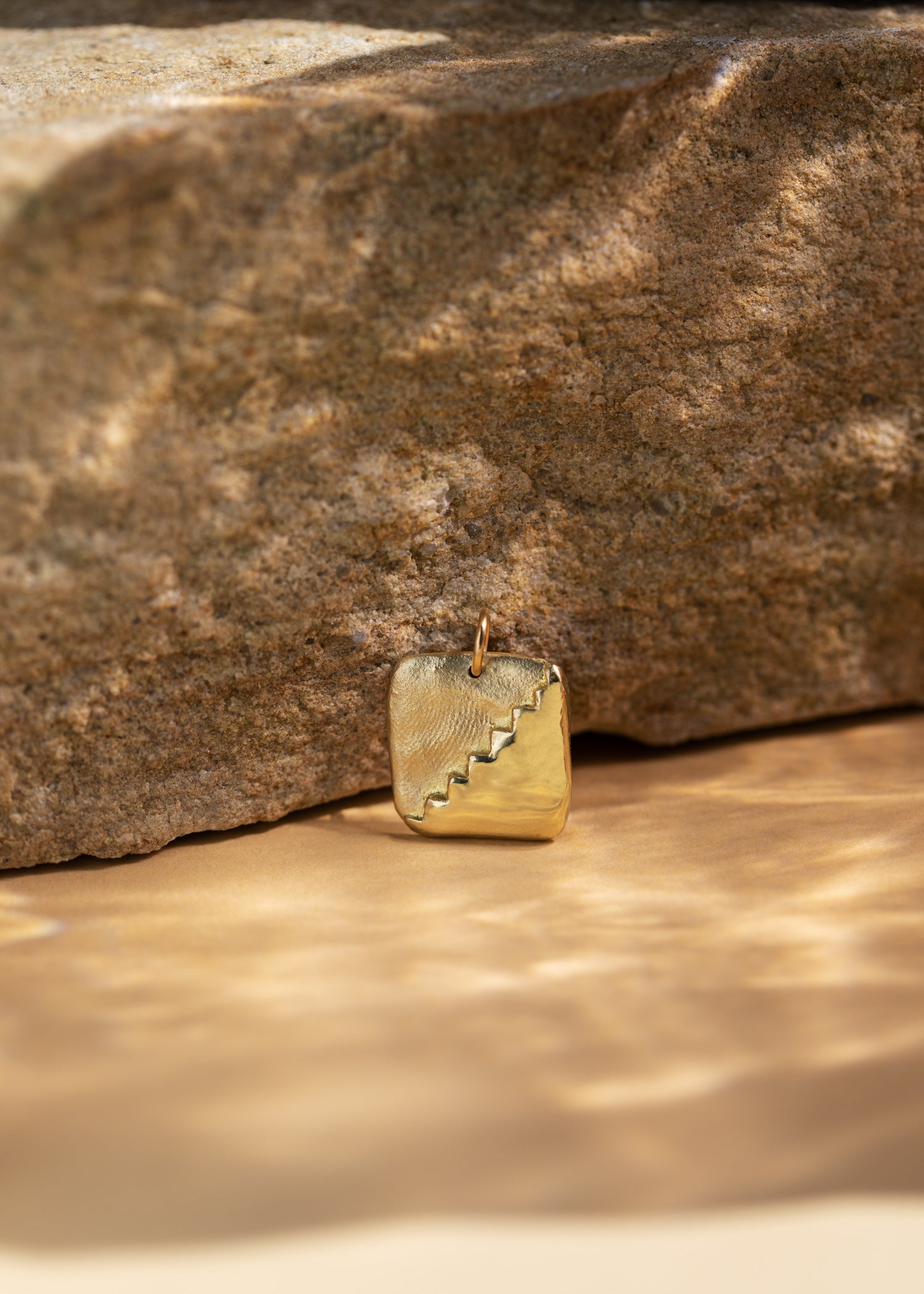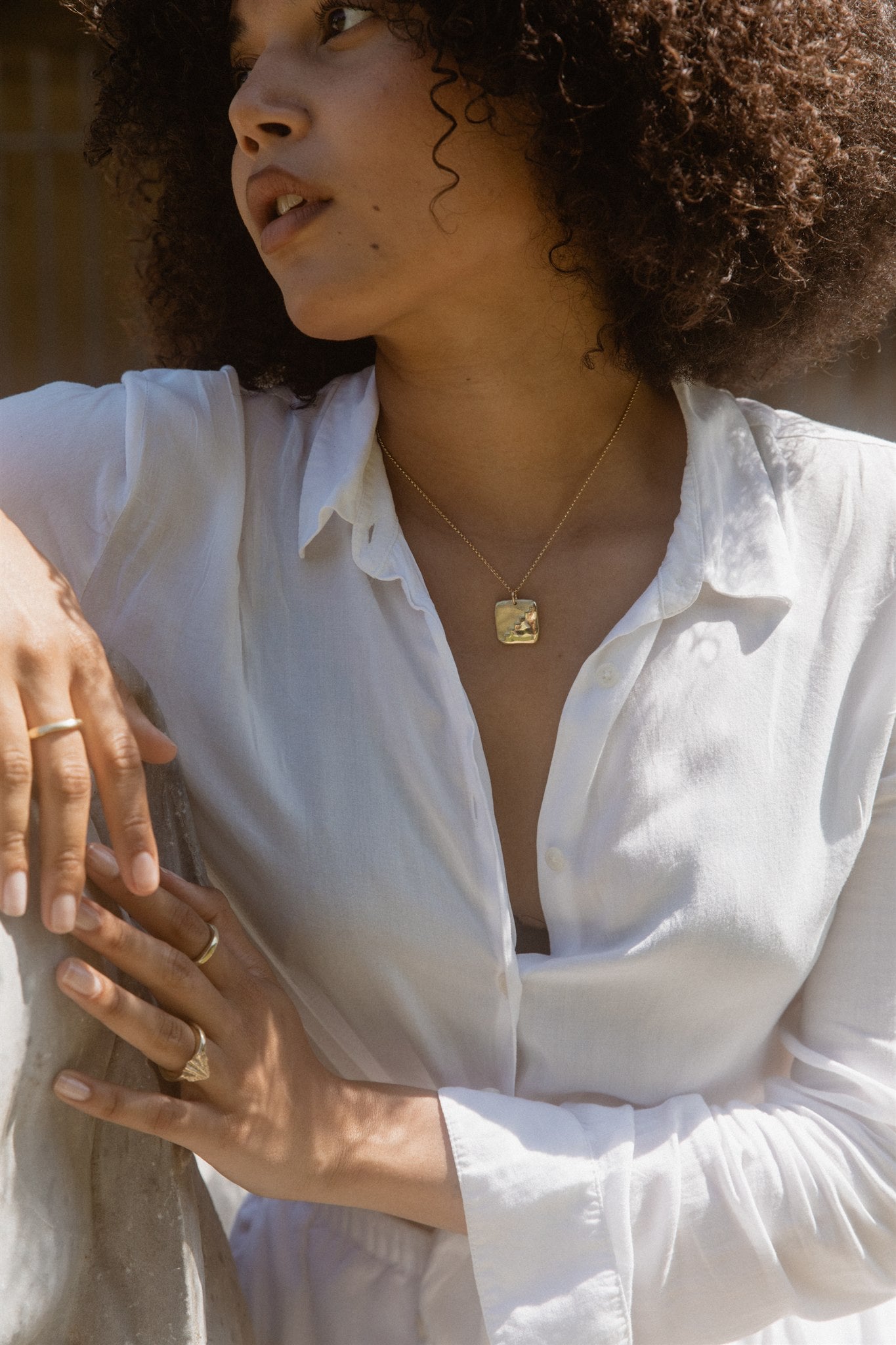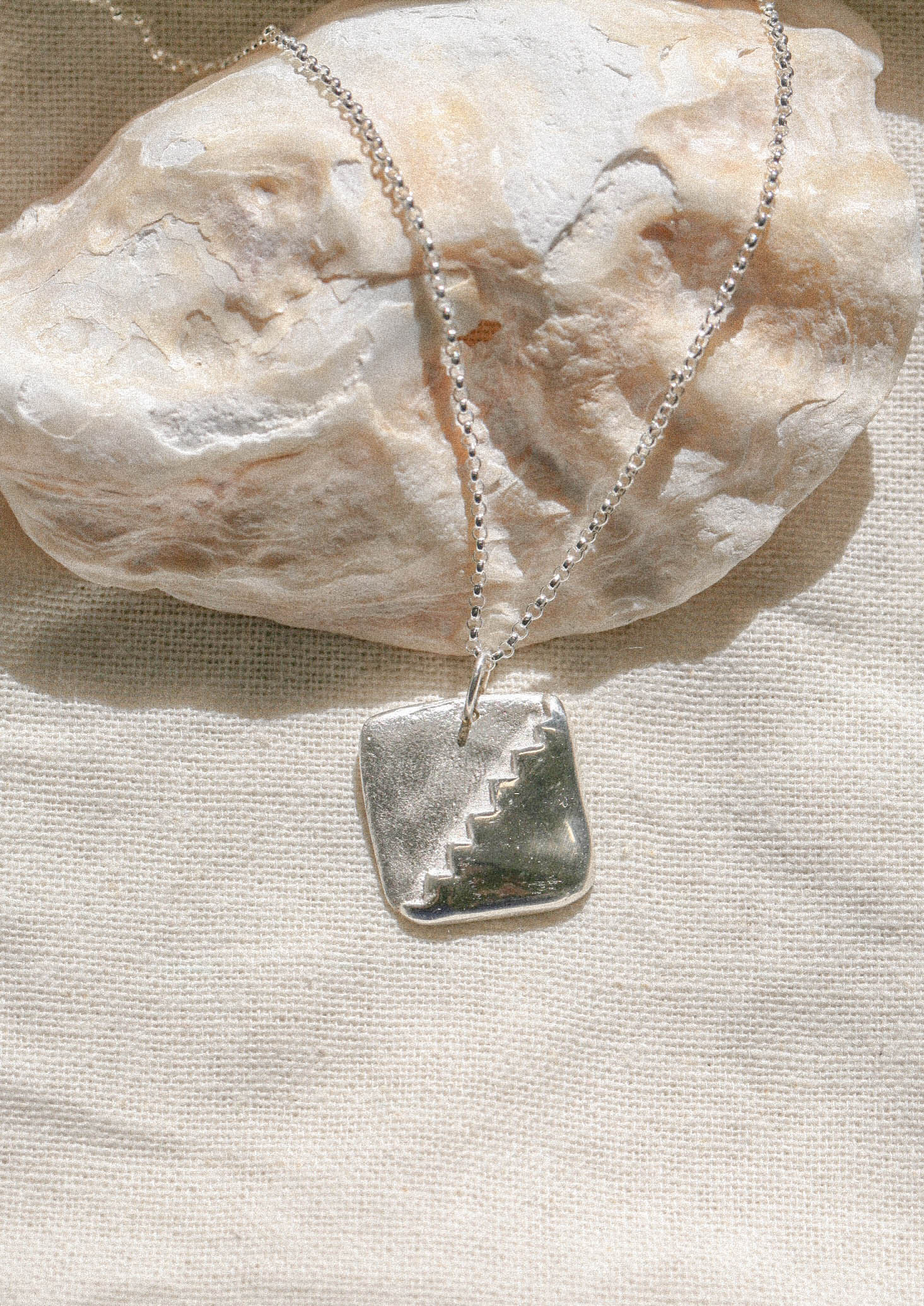 A medallion to remind us the hundred of stairs that we walked during our vacations and travels. To remind us the narrow stairs descended to go to the beach or the beauty of an ancient architecture with the traces of the past. 
Like the architecture of the mediterranean countries, you will notice an unbalanced medallion, as the weight of the stairs make it lean on one sidec, that is what makes it so charming. 
Hand carved and Sand casted in Brass or sterling silver
You can buy the medallion by itself of with a  20 inches chain!
Medallion measures approx. 0.7 inch X 0.7 inch
-Brass medallion comes with a 14k gold filled chain
-Sterling silver medallion comes with a sterling silver chain
Handmade
Please allow up to 4 weeks of production as every item is made to order :)
*if you would like a different lenght of chain, please write us an email