☀FREE SHIPPING WITH ORDERS OVER 150$ ☀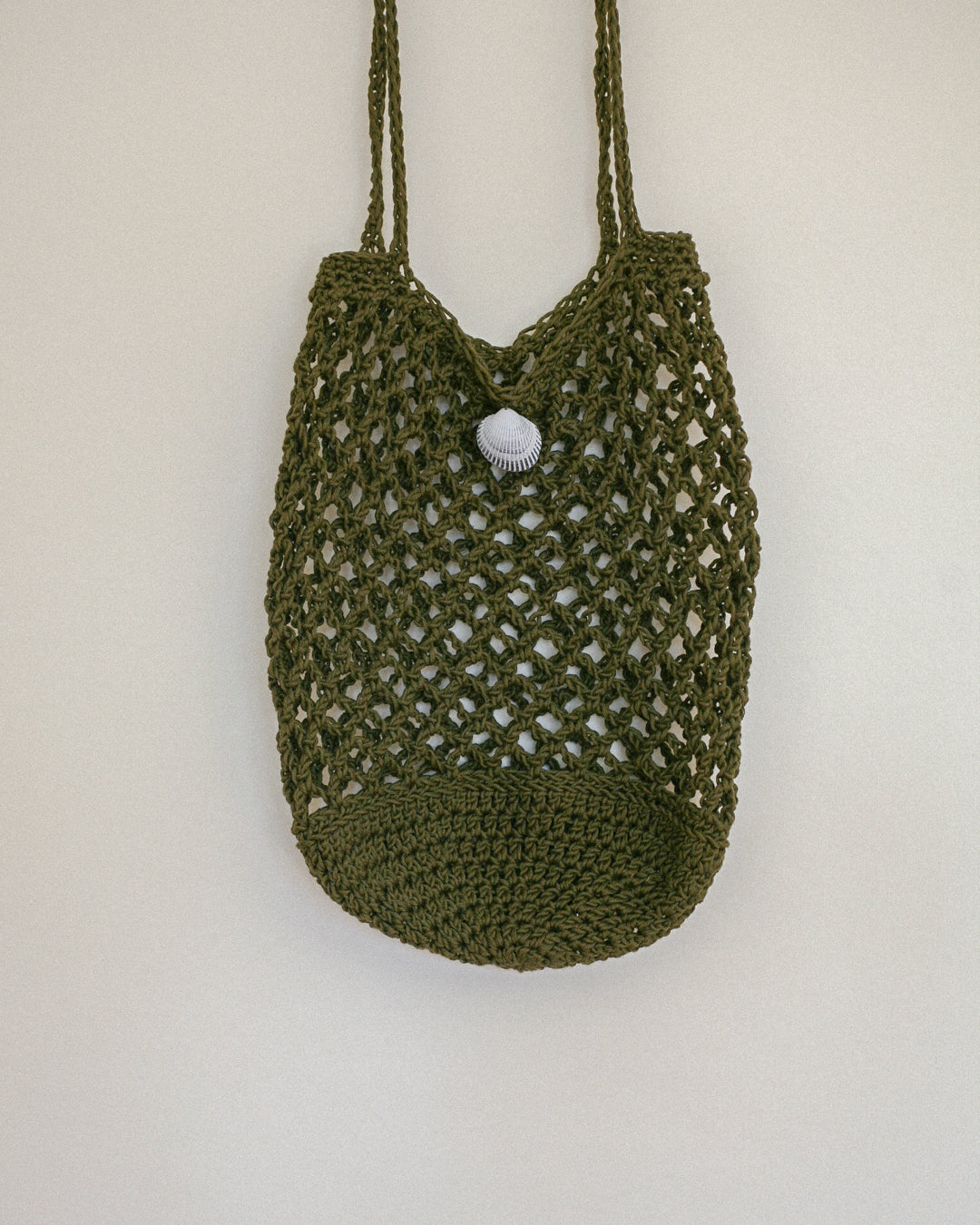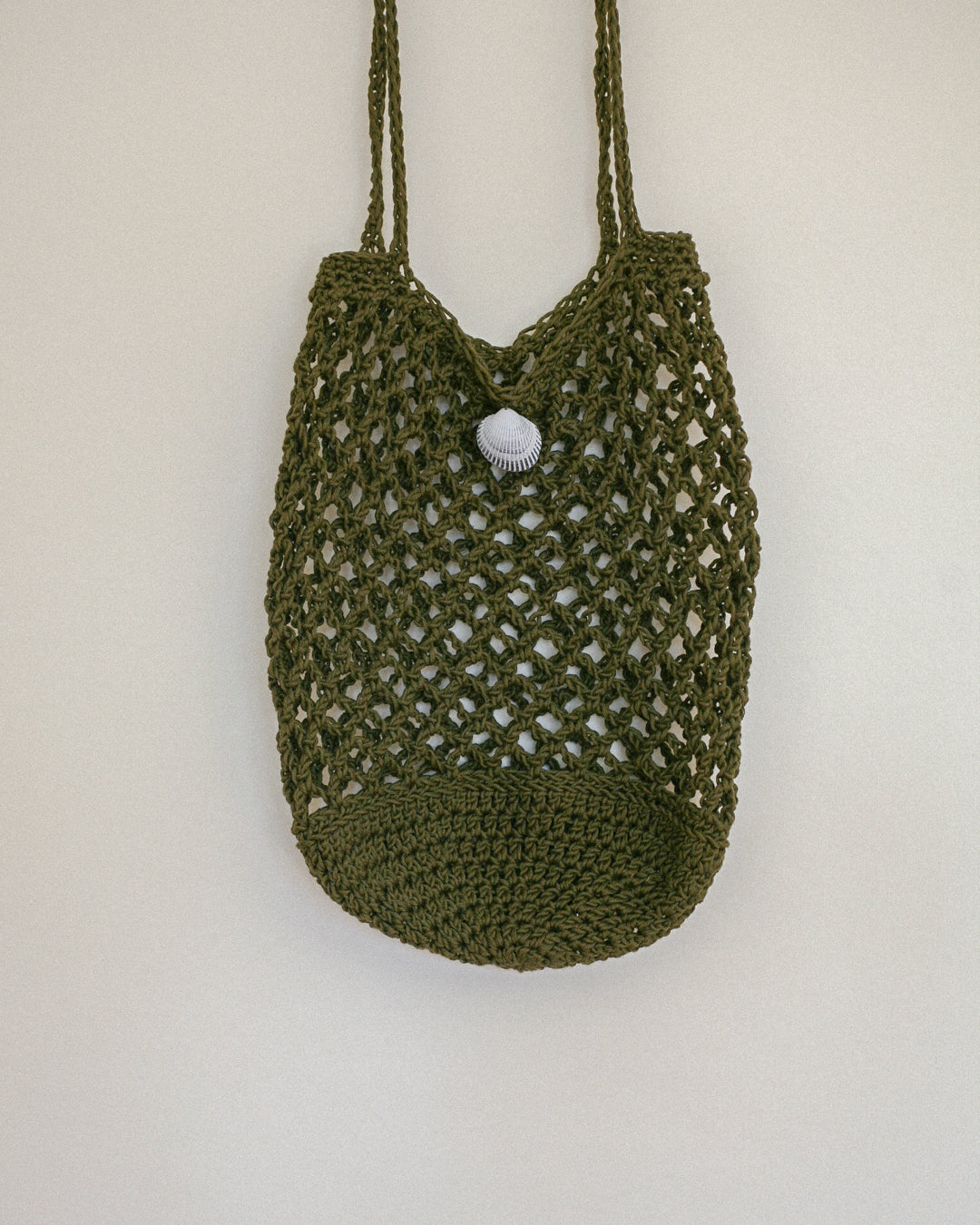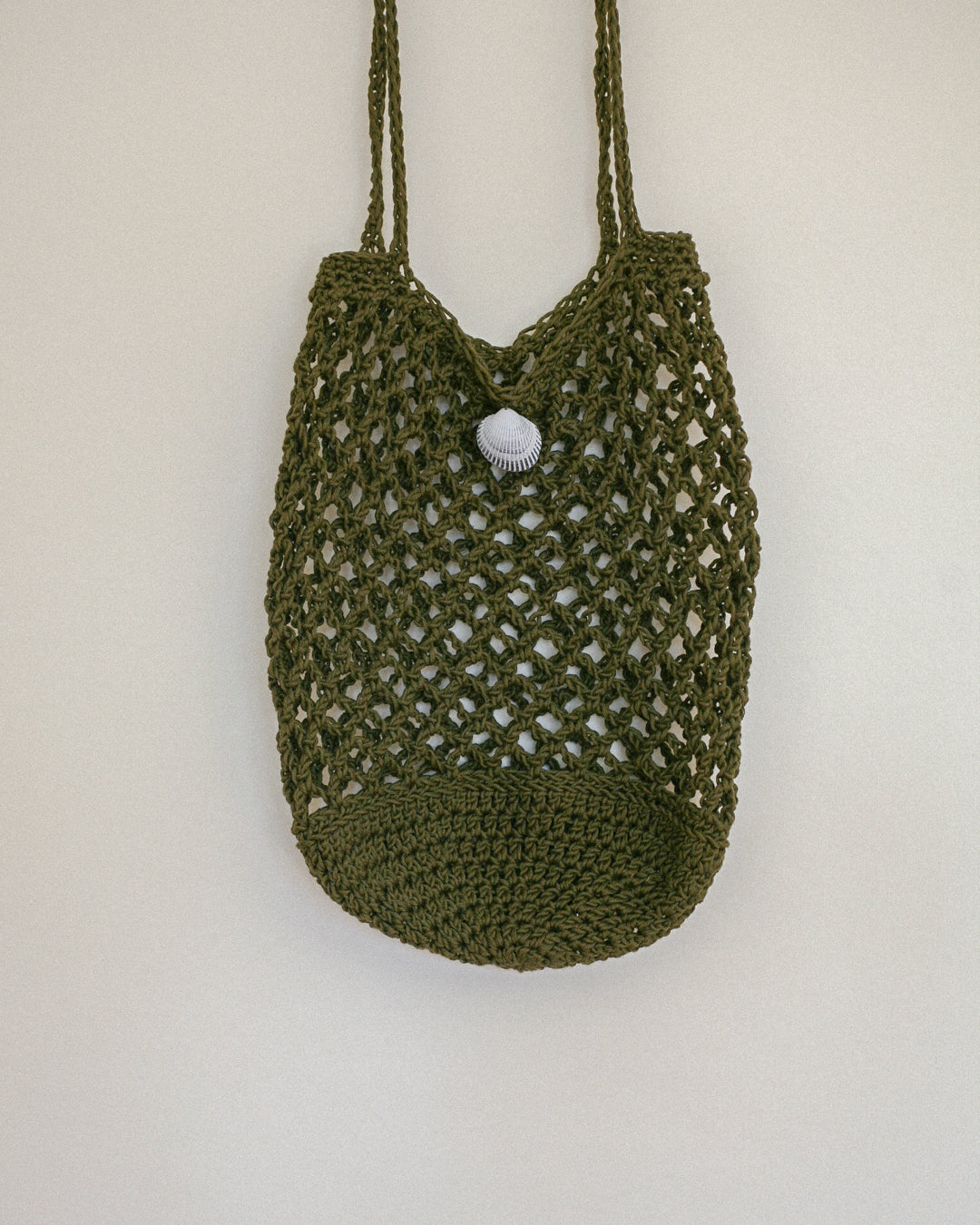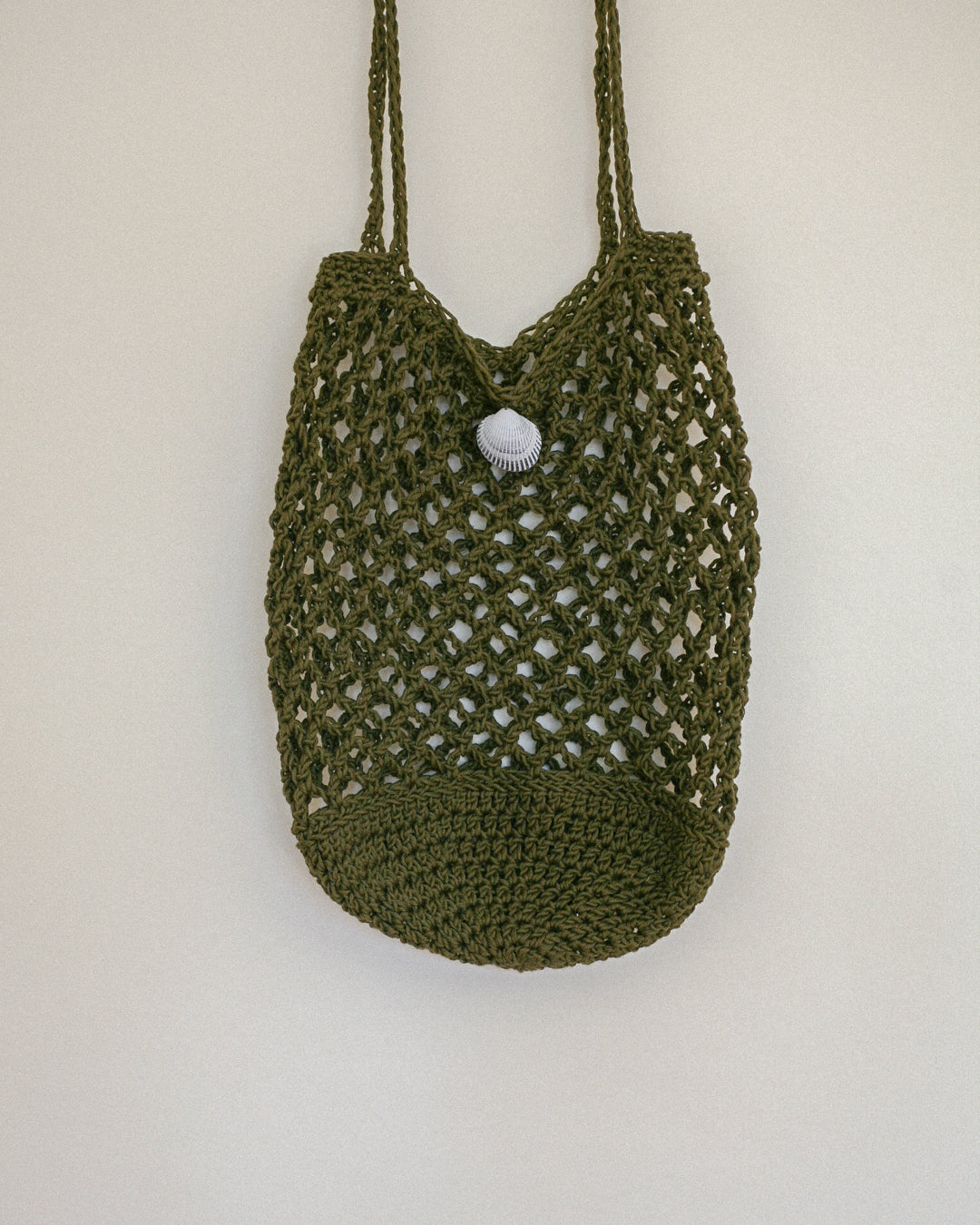 Kaki market bag with seashell
Handmade and designed by Côte Ouest with pima cotton from Peru. The cotton is from an environmentally friendly company who support local economy and who encourage slow fashion <3.
Perfect to go to the farmers market, to the beach or to use it as a purse :)
Will expand to fit all your things!!
Each bag measures approx 13inches height, 2 handles of 12inches and approx 10inches wide and will stretch.
Wash delicate with cold water and hang to dry.